Inclusive enterprises make better enterprises
Expand your pool of talents. It's not about inclusion, it's about success.
INSPIRATIONAL VIDEOS
description of teaser videos in one or two lines
WHAT
IS AN i-SME
An inclusive enterprise is a place where people with disabilities — both visible and invisible disabilities — have the same opportunities for success as their co-workers. Disability is diversity, and therefore a key component of workplace diversity, equity, inclusion and accessibility. However, at the EU level, only 47% of persons with disabilities aged 15 - 64 years are employed, compared to 67% of persons without disabilities Our goal is to increase the number of SMEs being aware of the possibilities of employing persons with disabilities and being also motivated to act and actually undertake actions to employ persons with disabilities.. 
WE'RE WORKING TO PROMOTE INCLUSIVITY IN SMEs ACROSS THE CONTINENT
Our ongoing project, "Inclusive Small & Medium Enterprises (i-SME) in Europe", has been underway for almost two years with partners from seven different European countries, collecting information, advices and the best practices for i-SMEs in Europe. Led by INTAMT e.V the project brings together the experiences and  the know-how of the eight partners from the EU.
HERE YOU CAN FIND:
Case studies of employment
Stories of enterprise owners with successful examples of inclusion, telling how they did it and how it works out
Hiring instructions

Videos with practical advices of employers having workers with a disability
Tips for employers

The brochure for 20 tips to support enterprises in becoming a perfect i-SME
Guidelines to encourage SMEs

Evidence-based practices to stimulate employers to become more inclusive
WHY
BEING INCLUSIVE IS GOOD FOR YOUR BUISNESS?
A business that is open and ready for employment of persons with a disability, not only attract potential employees, but also improves company morale and overall culture. Research shows, what inclusive workplaces are 8 times more likely to achieve better business incomes.
HOW
CAN MY ENTERPRISE BECOME MORE INCLUSIVE?
Watch our videos to gain more information and advice around how to hire a person disability and match skills.
Learn about responsibilities and obligations related to employing a person with a disability, and how to become an ideal inclusive small and medium sized enterprise in our brochure for 20 tips.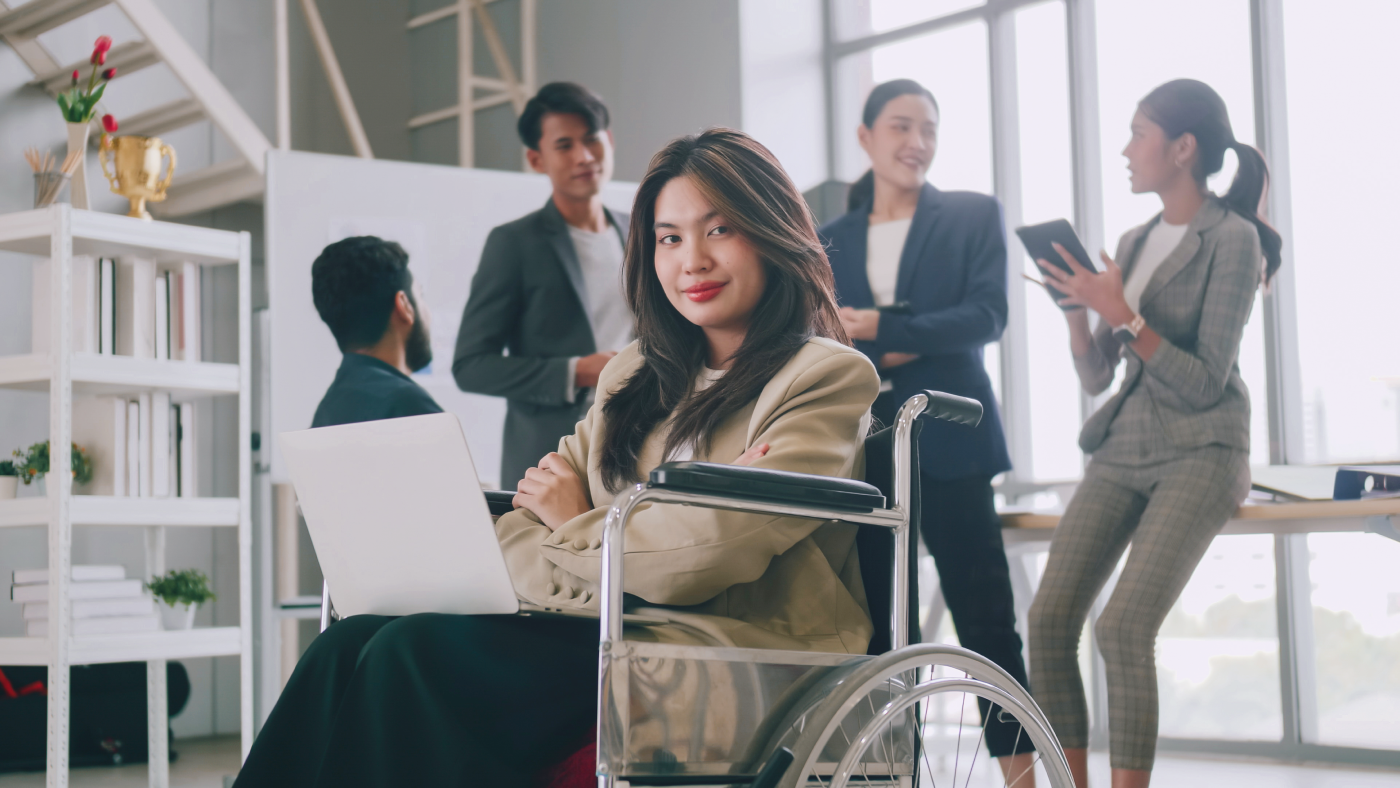 HOW
TO ECOURAGE OTHERS TO BECOME MORE INCLUSIVE?
Learn about evidence-based successful practices, that stimulate employers to become more inclusive in hiring process, supporte jobseekers with a disability finding a job and help creating a culture of inclusivity.